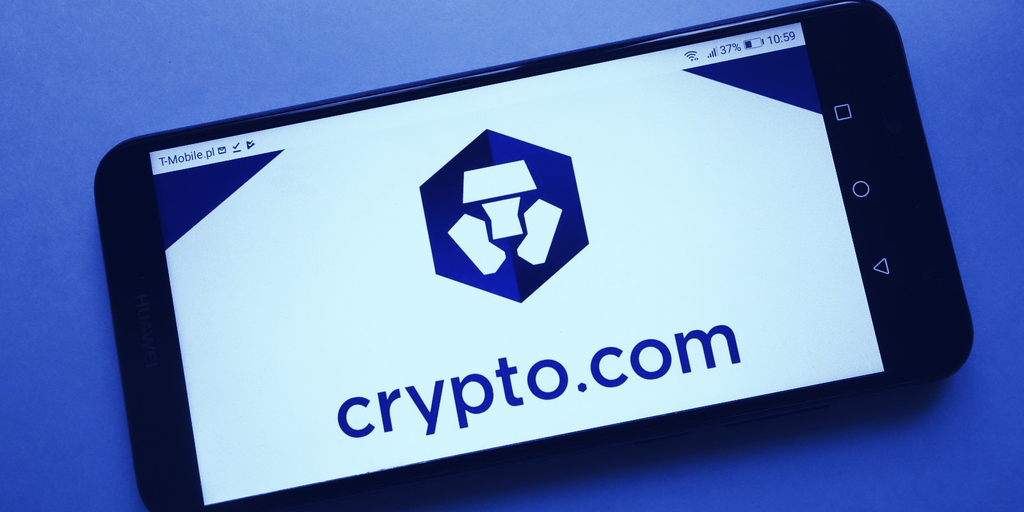 Cryptocurrency exchange Crypto.com will no longer facilitate transactions involving Tether in Canada and plans to delist the largest stablecoin by market capitalization for customers in the region.
"Crypto.com has delisted USDT for users in Canada in accordance with instructions from the Ontario Securities Commission (OSC) as part of our pre-registration undertaking for a restricted dealer license," a spokesperson for Crypto.com told Decrypt.
Canadian users of the exchange were notified about the company's change in policy on Tuesday via email, as images of the delisting notice began to crop on both Reddit and Twitter.
The notice stated Crypto.com's support of Tether will end on Jan. 31, without specifically stating users in Canada would only be affected, prompting confusion on behalf of some on social media.
The exchange warned users that all trading, deposits, and withdrawals will not be facilitated after the deadline. "Please take urgent action to review your USDT balance and take necessary action," the notice stated.
Any remaining USDT balances would "automatically" be converted to Circle's USD Coin, another stablecoin that tracks the price of the dollar. The exchange also stated the retrieval of USDT deposits made after the deadline may not be possible or warrant some fees.
Tether is the third-largest digital asset by market capitalization and crypto's largest stablecoin, according to data from CoinGecko, with a total value of around $66 billion. USD Coin is currently second among stablecoins at nearly $43 billion in total value but gained ground against Tether last year.
Stablecoins play an integral role in the crypto ecosystem, giving people an option to swap cryptocurrencies for a more stable store of value without converting digital assets into so-called fiat money, such as the U.S. dollar.
Crypto.com's decision to delist Tether follows regulatory clarification from the Canadian Standards Association (CSA) in December. The update was posted to the Ontario Securities Commission's website.
"The CSA continues to monitor and assess the presence and role of stablecoins in Canadian capital market," it stated. "As a result of this ongoing work, the CSA is of the view that stablecoins, or stablecoin arrangements, may constitute securities and/or derivatives."
The blog post emphasized that cryptocurrency exchanges registered in Canada are "prohibited from permitting Canadian clients to trade, or obtain exposure to, any crypto asset that is itself a security and/or a derivative."
Additionally, the update stated that registered cryptocurrency exchanges are responsible for having their own systems and procedures for determining whether a digital asset is a security or derivative.
Tether did not immediately respond to requests for comment.
Stay on top of crypto news, get daily updates in your inbox.