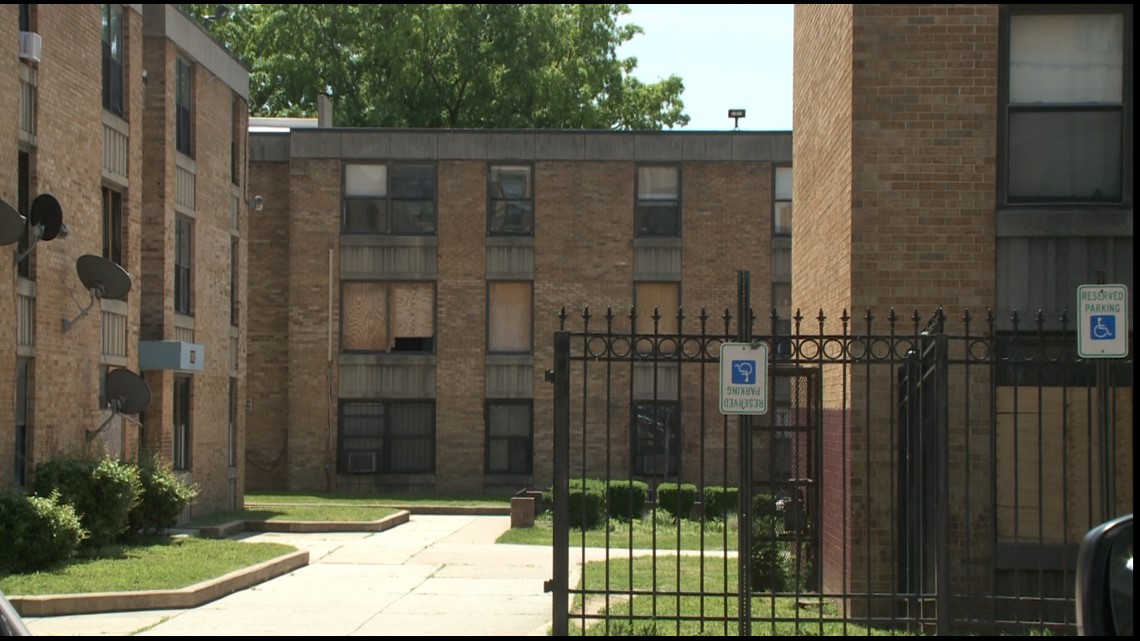 DC Councilmember Robert White, who also chairs the council's housing committee, said he made the request during a meeting with Mayor Muriel Bowser on Monday.
WASHINGTON — One DC Councilmember wants the District to take aggressive action toward maintaining its public housing buildings in the future.
On Monday, DC At-Large Councilmember Robert White revealed to WUSA9 he requested D.C. Mayor Muriel Bowser include $500 million for the maintenance of District of Columbia Housing Authority [DCHA] properties in her upcoming budget proposal. He said he would like to see that money be invested in DCHA buildings over the course of a five-year span.
White, who was recently named chair of the DC Council's Committee on Housing, said the District must act now to address problems with its public housing stock.
In October, the US Department of Housing and Urban Development released a 72-page report detailing filthy and dangerous conditions in DCHA buildings.
The report specifically highlighted 82 areas of deficiencies found within DCHA. HUD inspectors discovered empty housing units covered with mold and moss on their floors and walls. HUD auditors also claimed almost a quarter of DCHA's housing stock was unoccupied despite some residents saying they had waited years to be placed into public housing in the District.
"One of the priorities that I shared with her as the new chair of the housing committee was the need for a massive infusion of capital dollars, for public housing, to reduce this waitlist, to reduce the number of vacant public housing units, and to really fulfill the goal that I've set to make DC's public housing the most stable in the country," White said.
WUSA9 contacted the Mayor's office to see if she had any comment on White's request. A spokesperson for the Mayor said her office did not plan to comment on the conversation between Bowser and White.
White said, if formally proposed and approved in the upcoming budget, a half-billion-dollar investment would double what the District is currently spending on DCHA building maintenance.
"If we get the funding necessary with the agency, and work together, along with the DC Housing Authority Board, to get permanent leadership, long-term, I think public housing is going to be in a significantly better place," White said. "And, none of us want to be, three, five years from now, talking about the same issues, the same problems."
Lawmakers have already legislated change concerning DCHA, however.
In December, both Bowser and DC Council Chairman Phil Mendelson introduced legislation to create a new Stabilization and Reform Board to replace the DCHA's existing board of commissioners.
The DC Council later approved a plan to reduce the number of members overseeing DCHA operations from 13 to nine people. The new stabilization board will also include housing advocates and residents from DCHA housing.
"Our public housing authority does not have a strong handle on management and leasing, so this is the time that we have got to correct this," White said.
White said he plans to sit down with DCHA Interim Executive Director Brenda Donald, next week, to discuss issues pertaining to the agency.