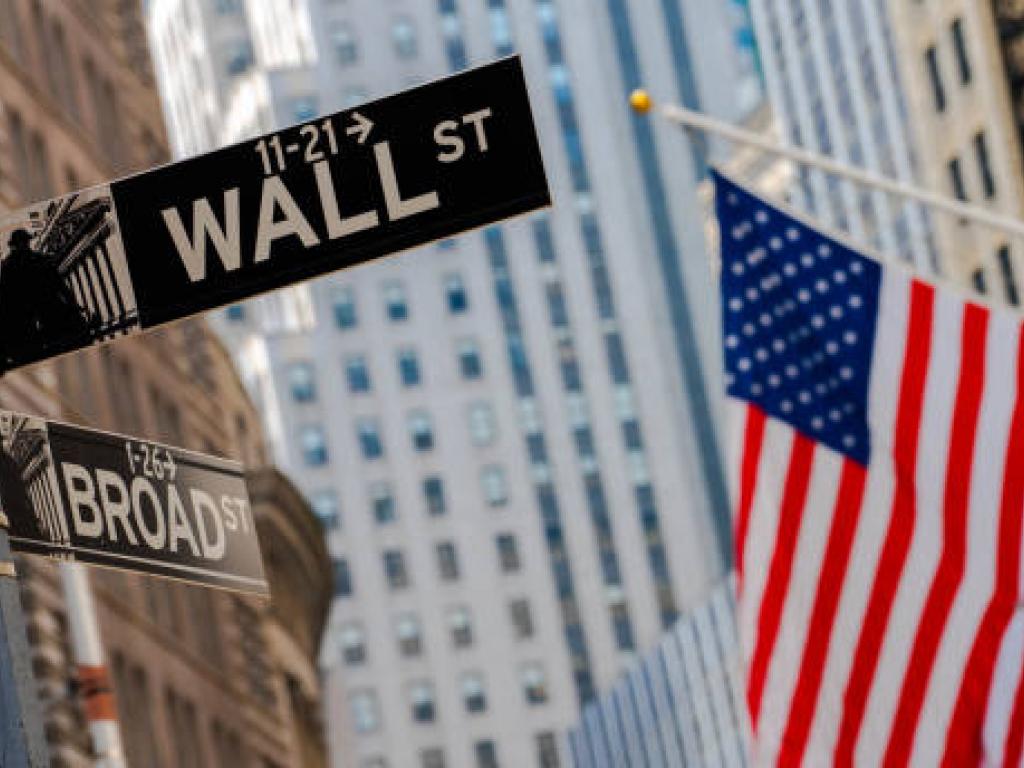 U.S. stocks traded higher this morning, with the Dow Jones gaining more than 100 points on Friday.
Following the market opening Friday, the Dow traded up 0.42% to 33,140.85 while the NASDAQ rose 1.02% to 11,579.87. The S&P 500 also rose, gaining, 0.72% to 4,010.13.
Check This Out: Top 5 Real Estate Stocks That Are Set To Fly In Marchh
Leading and Lagging Sectors
Real estate shares rose 1.4% on Friday. Meanwhile, top gainers in the sector included Compass, Inc (NYSE:COMP), up 12%, and WeWork Inc. (NYSE:WE), up 6%.
In trading on Friday, consumer staples shares fell by 0.6%.
Top Headline
The S&P Global Services PMI rose to 50.6 in February from a preliminary reading of 50.5 and compared to January's level of 46.8.
Equities Trading UP
Altamira Therapeutics Ltd. (NASDAQ:CYTO) shares shot up 76% to $4.13 after the company said data from a recent peer-reviewed clinical study demonstrated Bentrio's superior nasal residence time and rheological properties.
Shares of Bullfrog AI Holdings, Inc. (NASDAQ:BFRG) got a boost, shooting 19% to $3.24. Bullfrog AI recently priced its IPO at $6.50 per share.
HPX Corp. (NYSE:HPX) shares were also up, gaining 43% to $24.78. The company's shareholders recently approved the proposed business combination with Emergencia Participacoes.
Equities Trading DOWN
Praxis Precision Medicines, Inc. (NASDAQ:PRAX) shares tumbled 62% to $1.10 after the company announced topline results from the Essential1 study evaluating the efficacy, safety, and tolerability of ulixacaltamide (PRAX-944) for essential tremor (ET).
Shares of Veru Inc. (NASDAQ:VERU) were down 38% to $2.3350 after the FDA declined to grant the company's request for Emergency Use Authorization for sabizabulin.
Biomerica, Inc. (NASDAQ:BMRA) was down, falling 18% to $2.2695. Biomerica raised $8 million via secondary stock offering at $2.40 per share for general corporate purposes.
Also Check This Out: Bitcoin Falls Below This Key Level; Conflux Becomes Top Loser
Commodities
In commodity news, oil traded down 0.8% to $77.51 while gold traded up 0.5% at $1,849.10.
Silver traded up 0.3% to $20.97 on Friday while copper rose 0.5% to $4.0955.
Euro zone
European shares were mostly higher today. The eurozone's STOXX 600 rose 0.8%, London's FTSE 100 slipped 0.01% while Spain's IBEX 35 Index rose 1.2%. The German DAX gained 1.5% French CAC 40 rose 0.9% and Italy's FTSE MIB Index gained 1.5%.
The S&P Global Eurozone services PMI fell to 52.7 in February versus a preliminary reading of 53.0. German services PMI was revised lower to 50.9 in February compared to a preliminary estimate of 51.3, while French services PMI was revised higher to 53.1 in February from a flash reading of 52.8.
Italy's GDP shrank by 0.1% quarter-over-quarter during the three months leading to December. The S&P Global Italy services PMI increased to 51.6 in February versus 51.2 a month ago. Spain services PMI climbed to 56.7 in February versus 52.7 in the prior month.
Asia Pacific Markets
Asian markets closed higher on Friday, with Japan's Nikkei 225 gaining 1.56%, Hong Kong's Hang Seng Index rising 0.68% and China's Shanghai Composite Index gaining 0.54%. India's S&P BSE Sensex climbed 1.8%.
The S&P Global Indian services PMI climbed to a 12-year high level of 59.4 in February, while Caixin China general services PMI rose to 55.0 in February from 52.9 in the prior month. The S&P Global Hong Kong PMI climbed to 53.9 in February versus 51.2 in January, while Japanese services PMI was revised higher to 54.0 during February.
Economics
The S&P Global Services PMI rose to 50.6 in February from a preliminary reading of 50.5 and compared to January's level of 46.8.
The S&P Global Composite PMI slipped to 50.1 in February versus from a preliminary reading of 50.2.
Now Read This: https://www.benzinga.com/news/23/03/31192039/insiders-selling-sunrun-applied-materials-and-2-other-stocks
COVID-19 Update
The U.S. has the highest number of coronavirus cases and deaths in the world, reporting a total of 105,384,010 cases with around 1,146,630 deaths. India confirmed a total of at least 44,687,160 cases and 530,770 deaths, while France reported over 39,630,950 COVID-19 cases with 165,000 deaths. In total, there were at least 680,386,210 cases of COVID-19 worldwide with more than 6,803,050 deaths.