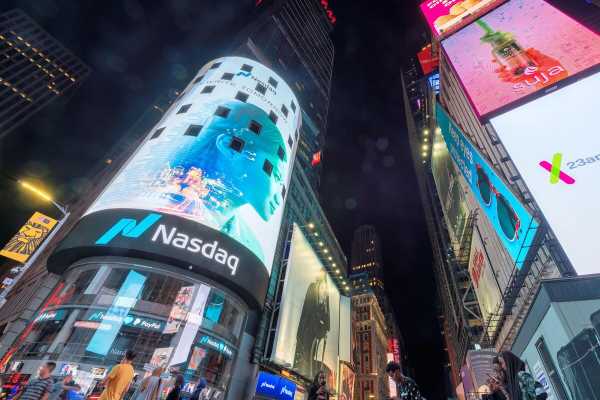 S&P 500 030323 Daily Chart
S&P 500 managed to settle above the important 4000 level and tested the 20 EMA as Treasury yields declined.
The yield of 10-year Treasuries managed to settle back below the psychologically important 4.00% level, which served as a significant positive catalyst for stocks.
Today, traders also focused on the PMI data. S&P 500 Global Services PMI increased from 46.8 in January to 50.6 in February, compared to analyst consensus of 50.5. ISM Non-Manufacturing PMI declined from 55.2 in January to 55.1 in February but also exceeded analyst expectations.
Today's rally was broad, and most market segments were moving higher, led by Consumer Cyclical and Real Estate stocks. Consumer Defensive stocks failed to gain upside momentum, which is not surprising as demand for safe-haven assets declined amid rising appetite for risk.
NASDAQ
NASDAQ 030323 Daily Chart
NASDAQ moved out of the recent trading range between the support at the 50 EMA and the resistance at the 20 EMA and continues to move higher.
Rivian was the best performer in the NASDAQ today as the stock continued to rebound after the recent sell-off. Rivian shares are trading near historic lows, so some traders are willing to buy the company's stock at a huge discount to the IPO price.
Dow Jones
Dow Jones 030323 Daily Chart
Dow Jones moved towards the 20 EMA, which is located at 33,330. Apple and Boeing were up by more than 2% in today's trading session, providing material support to the Dow Jones index.
In case Dow Jones manages to settle above the 20 EMA, it will head towards the 50 EMA at 33,430. A move above the 50 EMA will signal that Dow Jones has a good chance to get back to the recent trading range near the 34,000 level.
For a look at all of today's economic events, check out our economic calendar.