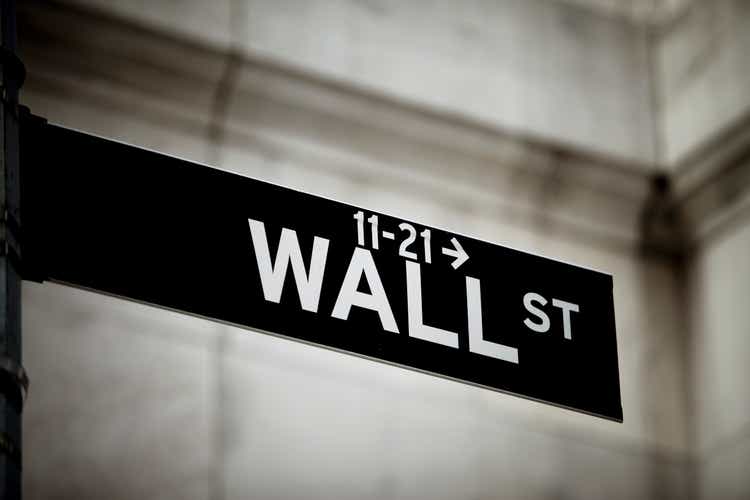 Extending momentum that began the previous session, U.S. stocks finished higher again, recovering some of the losses recorded in recent weeks. The upswing over the last couple days came amid signs that Wall Street has become more comfortable with the current path of the Federal Reserve.
The Nasdaq Composite (COMP.IND) closed +2.0%, the S&P 500 (SP500) finished +1.6% and the Dow (DJI) ended +1.2%.
With strength in tech, Nasdaq climbed 226.02 points to close at 11,689.01. The S&P 500 concluded trading at 4,045.64, an advance of 64.29 on the day. Meanwhile, the Dow rose 387.40 points to end at 33,390.97.
All 11 S&P sectors finished higher, led by more-than-2% rallies in Communication Services, Consumer Discretionary and Info Tech. Notable gains also came from Utilities and Real Estate.
"We've referred previously to this rally being a most hated move and we think that remains the case. Few are positioned for a continuation, the pain trade is up," Alex King of Cestrian Capital Research told Seeking Alpha. "We remain bullish for 2023."
King noted that three noteworthy events characterized trading over the week: "Firstly, Gen X in the shape of Salesforce (CRM) single-handedly lifted Boomer Dow out of yield-induced gloom after hours on Wednesday. … Secondly, as the 10-year yield mooned to above 4% Thursday, equities also moved up, which may imply that the market is accepting a new higher inflation/higher rates environment from which to base equities pricing. Finally, as the 10-year yield fell Friday, equities also moved, er, up."
The analyst added: "So, yield rises, equities up; yield falls, equities up. So right now we appear to have quite some momentum in the equities market."
Stronger-than-expected economic news caused some consternation earlier in the day, with the ISM services index coming in above expectations for February. With the Federal Reserve in hawkish mode, signs of a robust economy tend to raise worries about higher interest rates.
However, Wall Street shrugged off these anxieties to extend a rally that began the previous day. Shares advanced on Thursday after a Fed official said the central bank could be ready to halt its rate hiking this summer.
Bond trading was marked by buying, with Treasury yields backing off from highs touched over the last two sessions. The 10-year Treasury yield (US10Y) declined 12 basis points to 3.96%, while the 2-year yield (US2Y) dropped 5 basis points to 4.86%.
Among active stocks, C3.ai, Inc. (AI) surged more than 30% after the release of its quarterly update.