Share:
XAGUSD suggests the formation of a global triple zigzag consisting of cycle waves w-x-y-x-z.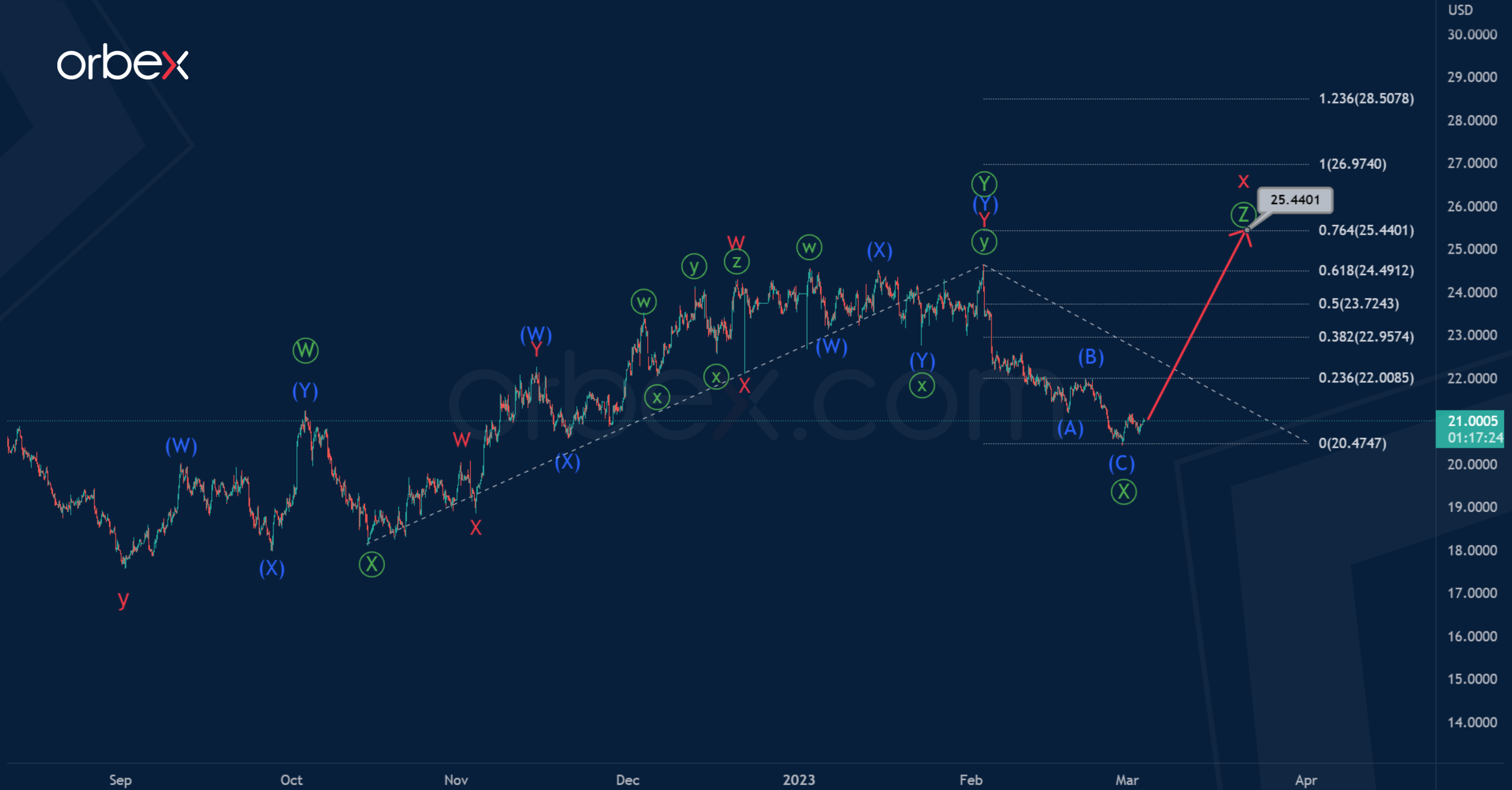 On the current chart, we can see the internal structure of the second intervening wave x, which may soon be completed, taking the form of a triple zigzag of the primary degree Ⓦ-Ⓧ-Ⓨ-Ⓧ-Ⓩ.
The primary wave Ⓨ consists of intermediate waves (W)-(X)-(Y) and looks finished. Perhaps the primary intervening wave Ⓧ could also come to an end, at the moment it has the form of a zigzag (A)-(B)-(C).
Now market participants can expect growth in the primary wave Ⓩ to 25.440. At that level, it will be at 76.4% of wave Ⓨ.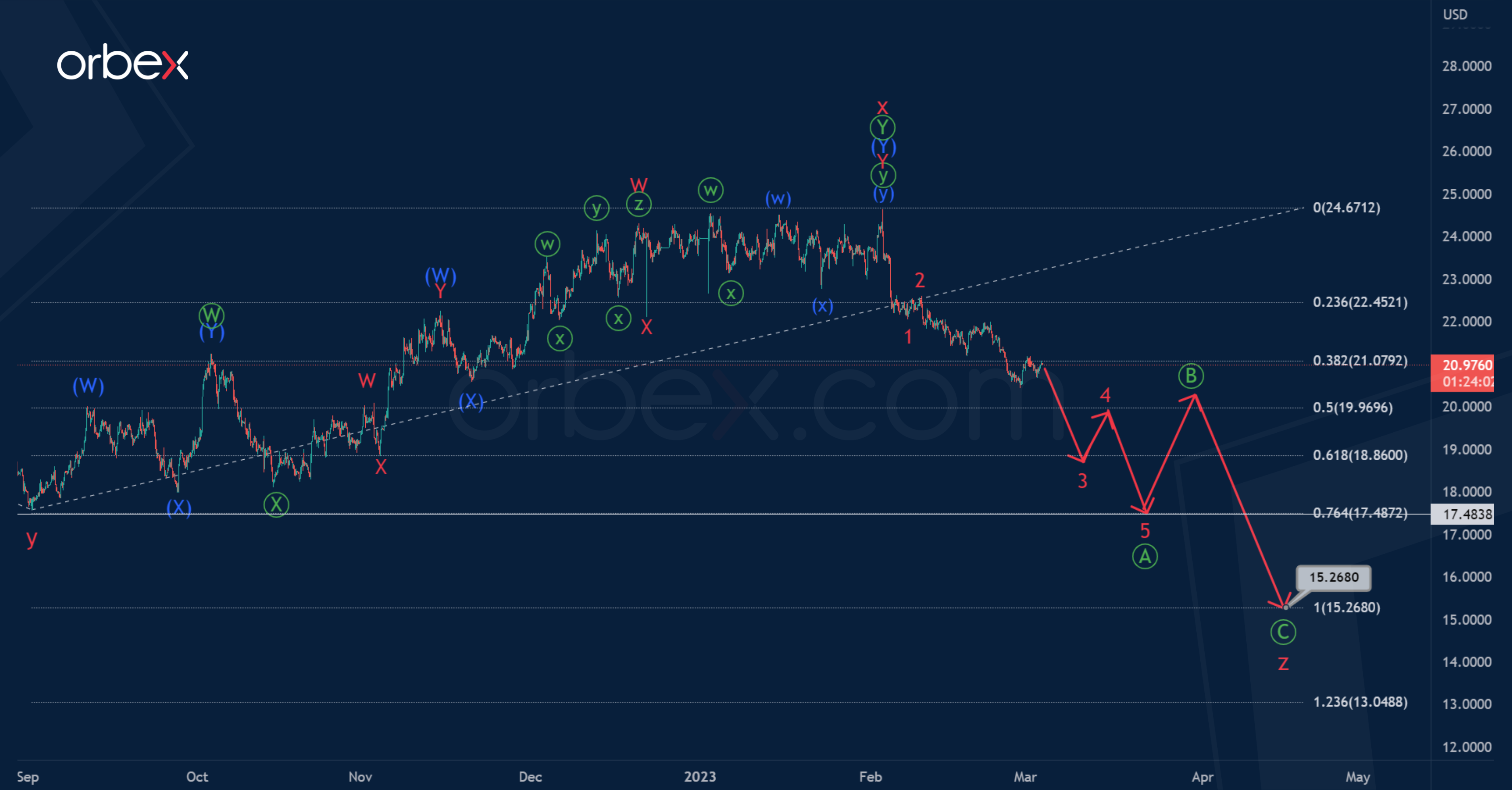 Let's now look at an alternative markup option, where the development of the cycle intervening wave x has already been completed, and in the last section we see the initial part of a new bearish wave z.
Perhaps wave z will be a standard zigzag, as shown on the chart, and will complete its pattern near 15.268. At that level, it will be at 76.4% of actionary wave y.
The nearest target where the price can reach is the level of 17.483, which is marked by a cycle wave y. Here the impulse sub-wave Ⓐ can be completed, and an upward correction Ⓑ can begin.