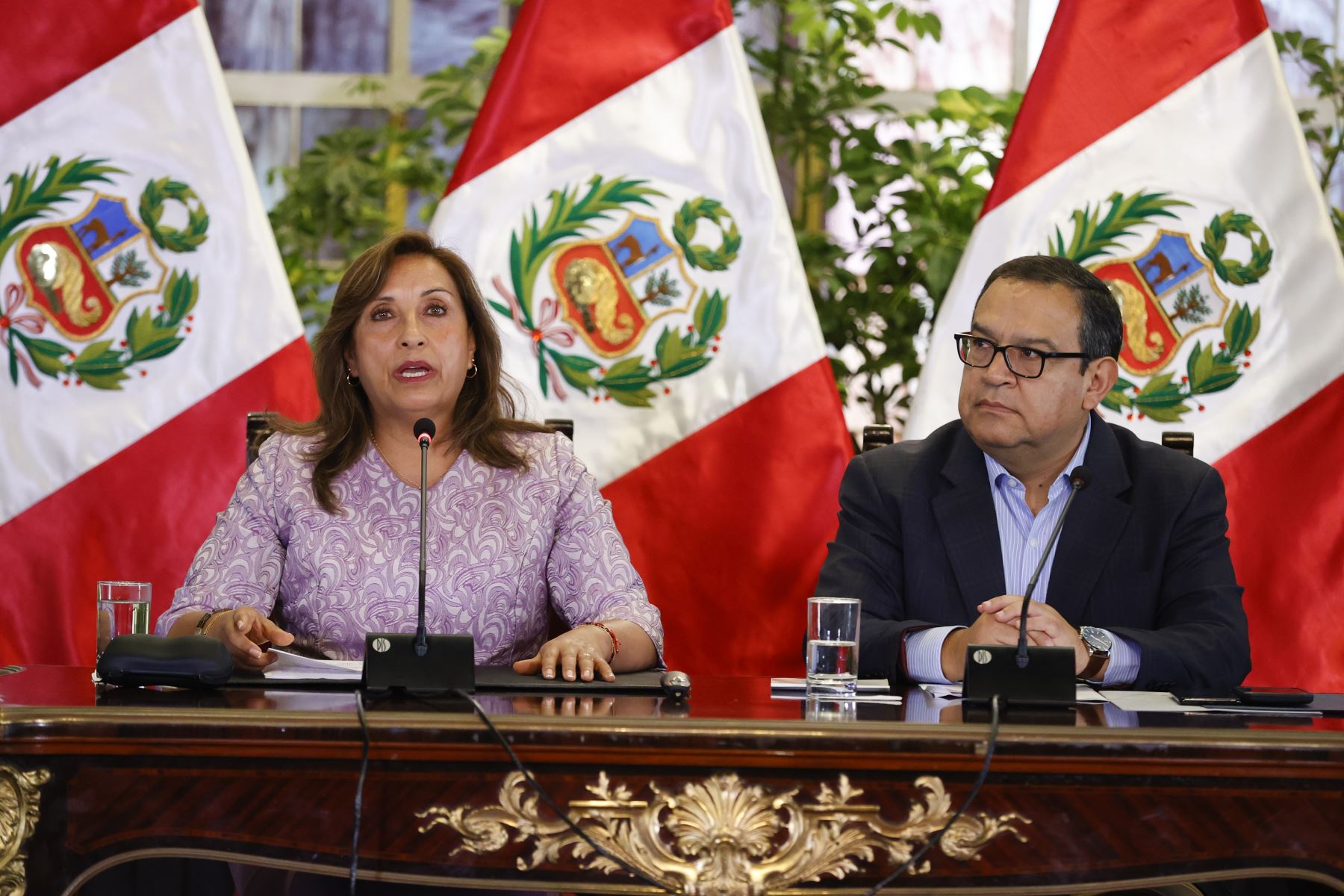 The President of the Republic Dina Boluarte has announced a package of immediate actions, public works, and investments aimed at promoting economic growth and comprehensive development in Puno region, within the framework of the Con Punche Puno plan.
According to the Head of State,
a humanitarian aid convoy will leave Lima on March 8
delivering goods, services, and supplies, such as structures for the storage of drinking water and the distribution of 94 tons of educational material to ensure a successful start of the 2023 school year.
"This is a convoy of life, health, education, productivity, and hope. It is your State that is present, in an articulated manner, with sensitivity, social vocation, and a decentralist perspective, so as to meet your most urgent needs," she said on Friday.
Similarly, the dignitary announced that more than 800 irrigation channel maintenance activities will be carried out as of March, thereby benefiting 55,000 families, noting that S/21 million (about US$5.57 million) will be invested to attend to and improve water ponds, which farmers so badly need during a shortage of rain.
Additionally, the country's top official remarked that the maintenance of health centers, educational centers, streams, tourist circuits, and soup kitchens will be carried out.
On the other hand, she reported that S/220 million (about US$52.92 million) will be invested for the implementation of 8,015 casitas calientes (warm houses) to protect the population from frost.
Furthermore, President Boluarte noted that health care campaigns will be held in Ilave, Azangaro, and Puno, which will include immunization against influenza, mental health support, cancer screening, care for people exposed to heavy metals, among other things.
Large public works
The Head of State stressed that over S/600 million (about US$158 million) will be invested for the improvement and maintenance of 1,312 kilometers of highways and the construction of 16 bridges along road corridors. 
In addition, S/250 million (about US$66 million) will be allocated to provide more than 490,000 people in Puno with access to drinking water and sanitation at home for the first time.
The remarks were delivered during a press conference held at the Government Palace on Friday. 
Presidenta Boluarte anuncia paquete de acciones, obras e inversiones para impulsar desarrollo integral de Puno

Lee la nota en:https://t.co/q3CEpymo8J

— Presidencia del Perú ???? (@presidenciaperu) March 4, 2023
(END) NDP/JCC/RMB
Published: 3/4/2023