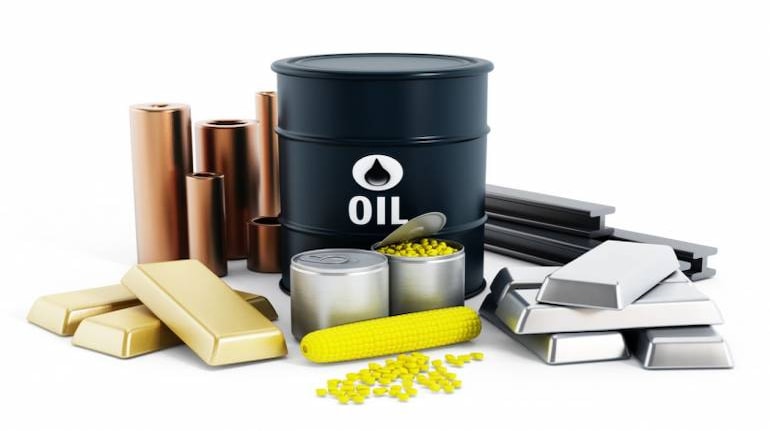 Ravindra Rao, Head – Commodity Research, at Kotak Securities
Markets turned more volatile in the week ended March 3 as a fresh set of robust US economic indicators weighed on risk appetites, even as investors grew increasingly hopeful of stimulus measures being announced at China's National People's Congress.
The Dollar index closed the week with a modest decline after four consecutive weeks of gains. It had ended February with a gain of 2.7 percent, its first monthly increase since November 2022. The greenback hit a seven-week high of 105.359 during the week as data from the US, coupled with the reiteration of a hawkish stance by Fed officials, further raised the prospects of higher interest rates in the US, for longer.
Atlanta Federal Reserve President Raphael Bostic and Minneapolis Fed President Neel Kashkari, both repeated calls for tighter monetary policy as inflation showed few signs of cooling. The number of Americans filing new claims for unemployment support fell again to 1,90,000 in the data released for the week ended February 18, down by 2,000 from the previous period, thus remaining below 2,00,000 for the seventh week in a row, indicating a still-strong jobs market. Unit labour costs jumped 3.2 percent in the fourth quarter, much more than the 1.6 percent previously estimated.
Hotter-than-expected inflation in some of the Euro zone's biggest economies, better-than-expected services PMI in the UK and EU, and dovish comments by a Fed official reversed gains in Dollar index.
Headline inflation in the euro zone fell to 8.5 percent in February, down from 8.6 percent the previous month, but higher than the 8.3 percent forecast, while core inflation, which strips out food and energy, rose from 5.3 to 5.6 percent.
Also, the S&P Global Eurozone Services PMI was revised lower to 52.7 in February 2023, but it is still the fastest pace of expansion in the service sector since June 2022, as new business growth accelerated to a nine-month high and the rate of backlog accumulation was the strongest since last June.
The S&P Global/CIPS UK Services PMI was revised higher to 53.5 in February 2023 from a preliminary 53.3, pointing to an upturn in the country's dominant services sector and at the quickest pace of expansion in eight months.
COMEX Gold prices slipped to a two-month low, close to $1,810 per troy ounce, earlier in the week, plunging 4.8 percent in February, the biggest monthly decline since mid-2021 on expectations of a higher peak for US rates. Traders are now pricing in peak US rates at 5.4 percent this year, compared to about 5 percent just a month ago, pushing 10-year treasury bond yields above 4 percent.
However, subsequently Gold jumped above $1,850 per troy ounce and gained 2.5 percent as the Dollar retreated as the markets digested the recent data releases (this seems to contradict the 1st sentence of the above para). COMEX Silver closed the week 3.4 percent higher, in line with the recovery in gold and base metals. However, investment demand remains weak as SPDR Gold holdings and iShares Silver holdings both saw outflows in the last week as well.
Crude oil prices managed to trade largely positive during the week as optimism over Chinese demand outweighed concerns over tighter US monetary policy. Base Metals saw a positive turnaround in the last session of the week and closed with decent gains, after swinging between gains and losses as a stronger Dollar weighed on the complex, while better than expected PMI figures and housing sales data from China fuelled hopes of a recovery in demand from the world's biggest consumer.
China's National Bureau of Statistics reported that the manufacturing PMI rose from 50.1 in January to 52.6 last month, the highest since April 2012, while the non-manufacturing gauge increased to 56.3 from 54.4.
According to private data released by China Real Estate Information Corp., monthly sales of the country's top 100 real-estate developers increased 14.9 percent from February 2022 (roughly $66.5 billion), witnessing gains for the first time since July 2021.
Next week, commodities might likely extend gains as there are high expectations of a stimulus package being announced on Sunday at China's annual National People's Congress, where economic targets are set.
China has set a GDP growth target of 5 percent for 2023, in a bid to boost investor and consumer confidence and drive a strong post-pandemic recovery. Last year the locked down economy grew 3 percent.
This ambitious growth target has sparked the expectation of major support for the infrastructure and real estate sectors, especially since the Chinese President recently pledged to boost domestic consumption and investment.
Other than this, US unemployment data and Fed Chair Jerome Powell's testimony will be closely watched for policy hints ahead of the FOMC (Federal Open Market Committee) statement due on March 22.
Disclaimer: The views and investment tips expressed by investment experts on Moneycontrol.com are their own and not those of the website or its management. Moneycontrol.com advises users to check with certified experts before taking any investment decisions.