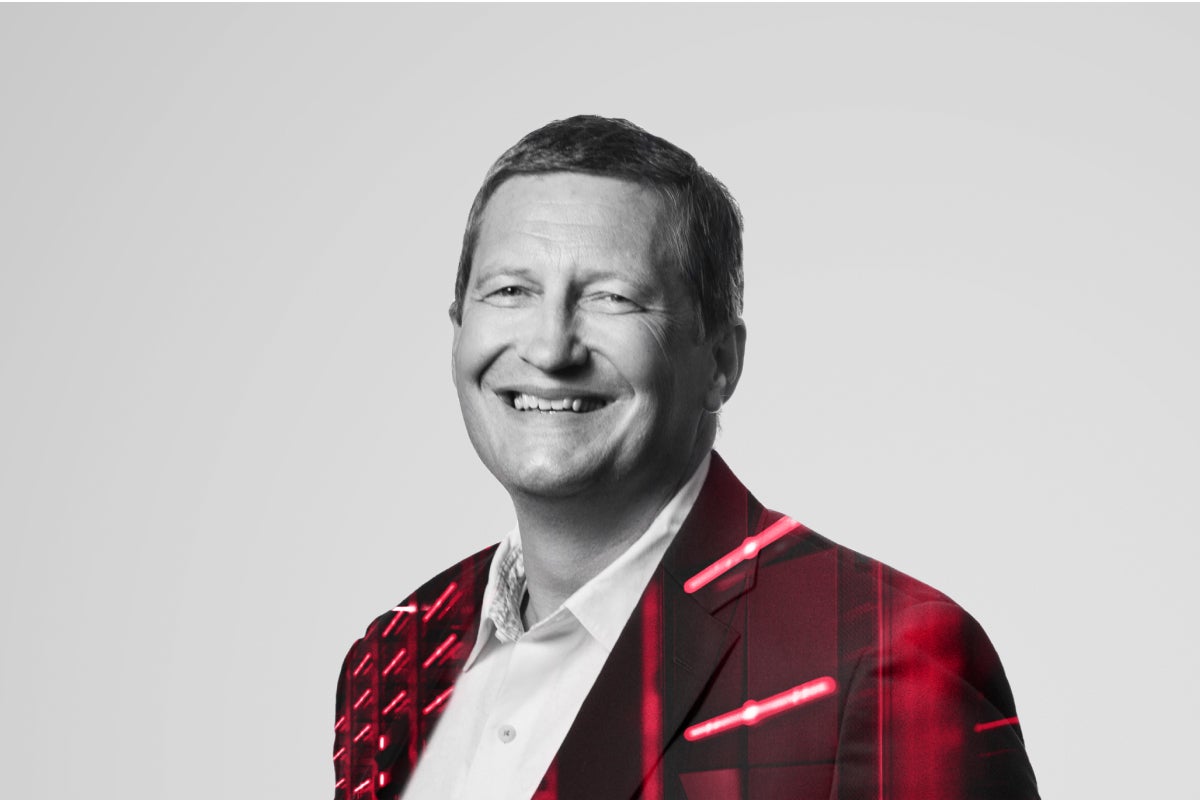 Fish swim. Birds fly. And enterprises grow. Well, in the right environments they do. For enterprises, investing in the right technology strategies is what sets apart the leaders from the rest of the pack. However, with the breadth and depth of tech options, it isn't easy to know which ones will pay the biggest dividends.
Enterprises that are thriving have a tech stack that is fast, efficient, secure, and future proof. However, it's easy to become enamored with the latest technology trends and mistake them for a shortcut to success. In reality, investments with the most impact may not be what you expect. Indeed, the top three investment areas that are delivering the biggest payoffs are openness, data, and people.
Invest in open to succeed in a hybrid world
The reality for enterprises today is hybrid — an environment where applications are multi-platform with mobile, web, and cloud-front ends connecting to backend on-prem
systems. In a hybrid environment, open is the way to unlock new value and foster a more
agile culture where all systems and investments are inclusive of each other. An open
environment means greater interoperability and data exchange. It's an open door for innovation, increased efficiency, and exceptional customer experiences.
Successful enterprises are amplifying the value they get from their hybrid environment by combining Mainframe with the Cloud. Using both together is the best way to utilize the unique traits of each and drive the greatest results for your business. When your hybrid environment includes Mainframe, then openness is about positioning the Mainframe to function like any other system interacting with Cloud services and activity. To get there, you should make opening up the Mainframe environment your first investment in constructing this best-of-both-worlds hybrid architecture.
The benefits are real. For example, consider that enterprises scoring in the top 25% for developer velocity achieved three times the growth on innovation due to their embrace of open source. Importantly, this is about more than just usage of open-source code. Contributions to the open-source community and building an open-source culture where code can be reused are also critical factors.
With an open strategy, the Mainframe is no longer inscrutable. Enterprises can take advantage of its rich data sources with partner and open APIs. Banks are a great example. Using open APIs, they share data, improvements, and functionality that they've built with other banks in their network, helping all of them to better serve their customers. This kind of asset sharing is fuel for innovation, especially now that data isn't stifled.
Opening up the Mainframe doesn't imply that you have to sacrifice its essential qualities of security, reliability, and scalability. It does mean you can keep those important attributes, along with the ability to:
Take advantage of a platform with proven total cost of ownership (TCO) and return on investment (ROI) year after year
Rely on the Mainframe's security and compliance continuity as new controls are created and existing standards are modified
Access and leverage rich data for analysis, yielding business and operational insights and reducing time-to-market for software development
Empower teams with freedom of choice, tools, and technologies to take advantage of modern practices and toolchains
An open strategy across hybrid is a valuable investment for forward-thinking enterprises that need to rapidly respond to customer demands and drive new sources of revenue through innovation. And those that are still debating the benefits of opening up are already at risk of falling behind.
Double down on data insights
Enterprises generate a significant amount of data — even data about data. In fact, data growth is running at close to seven exabytes per day with estimates for that growth to more than double in the years ahead. Yet many organizations fail to realize the full business value of their data, lack the tools and processes to collect and analyze it more effectively, or do not understand how to calculate its ROI potential.
So, what's the best way to get the most value from it? Invest in an IT architecture and tools that optimize the way you analyze data for better insights. Data, particularly when combined with analytics, empowers businesses to make better decisions, solve problems, track performance, improve processes, and gain a deeper understanding of their market. In short, data helps you succeed.
Businesses already mine their data for a variety of purposes, such as to assist with fraud detection or to deliver more personalized customer experiences. However, most businesses have just begun to tap into the value they can get by analyzing and acting on operational data. Growth in operational data is increasing exponentially, 88% year over year. While some look at this as a major challenge, leaders are looking at this as an opportunity.
By applying proven techniques in AI/ML and automation, top performing organizations are driving operations resilience to new levels. They're able to proactively detect 79% of their performance issues before they even happen, versus 39% for all others. That's almost twice as many issues caught before business impact. And when an issue does occur, they're also reducing MTTR from 3.7 hours down to 38 minutes. That's 83% less time, or, conversely, 83% more time the others are spending fixing incidents instead of staying up and running.
Consider the cost of downtime and the impact of every second that your business isn't up and running. For Fortune 1000 companies, that cost is upwards of $278 per second, $16,000 a minute, and $1 million per hour. The toll can be much higher in certain industries, like financial services, where it can exceed $8 million per hour.
With the explosive growth of operational data, it has become increasingly challenging to determine the right signals in a sea of data noise in order to mitigate risks. Technologies like AI and ML used in AIOps can drastically reduce the signal-to-noise ratio and help teams focus on the highest priority situations. In addition, using AI to augment domain expertise will accelerate the push for operational resiliency.
Enterprises should continue to accelerate the adoption of AIOps to correlate and discover the root cause of an issue as well as its cross-domain impact. Many of our customers have condensed their five-year automation roadmaps down to nine months — greatly increasing the impact of leveraging data insights and trends for resilient operations.
In the end, it's not really a question of what to do when it comes to data sources like the
Mainframe, but how to leverage AI, ML, AIOps, and efficient IT architectures to realize the full range of benefits for your enterprise. And when leveraging the Mainframe for business-critical workloads, it simply makes sense to invest in AI for operations to build resiliency, reduce the likelihood of downtime, and create more space for employees to devote to higher-level tasks.
Your people power your progress
The truth is that technology and data are tools — and tools are only useful in the hands of skilled talent. So, just as important as investing in tech is investing in people. In fact, I would argue it's the most important investment to make. People are an enterprise's greatest asset.
The need for the right skills across all IT environments will continue to be essential as
technology evolves. In a recent Deloitte survey, 79% of enterprise and IT leaders cited that their top Mainframe-related challenge was acquiring the right resources and skills to get work done.1 Many look at the Mainframe and immediately see a shrinking talent pool as the biggest problem. In reality, it's a challenge not unique to the Mainframe, and it's a challenge that can be overcome. For example, by investing in tech that opens up the Mainframe, your people no longer have to specifically be Mainframe developers to work on the platform, therefore dramatically expanding your talent pool.
Investing in people also means investing in professional development and support structures to keep them at their best. Create a better skills pipeline with employee mentors and coaches. Many studies show that investing in employee well-being and training improves performance, reduces turnover, and creates better work environments — impacting an enterprise's bottom line and ability to grow. This truth is industry agnostic; investing in your people is how you empower them to do their best work.
Every time you invest in technology as a way to advance your business, think about what kind of investment in people you also need to achieve those same goals.
Sound investments make good strategy
Perhaps more so now than at any point prior, these days, for enterprises to grow and thrive, it takes investment — constant analysis and dedication to the technology and tools that yield resiliency.
Top performing enterprises are making moves and investing in openness, data, and people for greater organizational impact and value. And the beauty of these investments is that when you invest in one, you naturally support and amplify the others.
Explore how Broadcom can help you amplify the value in all areas of your Mainframe.
Deloitte. Mainframe Market Pulse Survey.
https://www2.deloitte.com/content/dam/Deloitte/us/Documents/about-deloitte/us-