A street snack known as "dragon's breath" is at the center of a new dangerous viral video trend. The colorful candies are dipped in liquid nitrogen to create a vapor effect when eaten – resulting in smoke-like fumes flowing out of the mouth, nose and ears. Health officials are warning against consuming the popular candy after at least 20 children in Indonesia suffered food poisoning and other severe injuries.
Here's what else you need to know to Get Up to Speed and On with Your Day.
(You can get "5 Things You Need to Know Today" delivered to your inbox daily. Sign up here.)
1. Economy

The US is expected to reach its debt limit today, according to Treasury Secretary Janet Yellen, but lawmakers have a few months to negotiate until the government defaults. Established by Congress, the debt ceiling is the maximum amount the federal government is able to borrow to finance obligations that lawmakers and presidents have already approved. The debt ceiling currently stands at $31.4 trillion and has been modified more than 100 times since World War II. Once the debt limit is reached, the Treasury Department will begin implementing extraordinary measures to delay a default in order to avoid a financial crisis. Essentially, if the government is no longer able to borrow, it would not have enough money to pay all its bills. That means it would likely have to temporarily delay payments or default on some of its commitments, potentially affecting Social Security payments, veterans' benefits and federal employees' salaries, among others.
2. New Zealand

New Zealand Prime Minister Jacinda Ardern unexpectedly announced today that she will resign within weeks, saying she doesn't believe she has the energy to seek reelection in the October polls. Her term will likely end by February 7, when she expects a new Labour prime minister will be sworn in – though "depending on the process that could be earlier," she said in a statement. When Ardern became prime minister in 2017 at the age of 37, she was New Zealand's third female leader and one of the youngest leaders in the world. Within a year, she had given birth in office – only the second world leader ever to do so. She was also a former DJ and lapsed Mormon who garnered immense popularity among young people. However, her popularity has waned in recent years, with some critics arguing she has done little to deliver the transformational government she promised when first elected.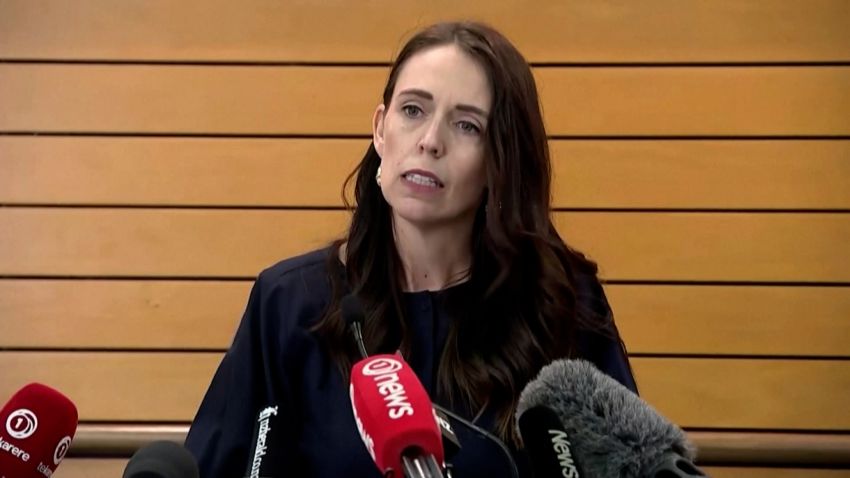 Jacinda Ardern chokes up while announcing impending resignation
3. Covid-19

Amid rising Covid-19 cases across the US, Florida Republican Gov. Ron DeSantis is pushing to permanently ban coronavirus vaccine and face mask mandates in his state. DeSantis, a vocal Covid-19 skeptic, signed measures in 2021 that made Florida the first state in the country to threaten businesses with fines if they required workers to get a Covid-19 vaccine. In addition to proposing permanent bans on mask and vaccine mandates, DeSantis also wants to prevent doctors from losing their medical license if they stake out positions that contradict medical consensus. This comes as medical experts have noted a national decline in childhood vaccination numbers. Among several reasons, experts say misinformation and disinformation around Covid-19 vaccines may have seeded doubt in other vaccines. 
4. Ukraine

Ukrainian President Volodymyr Zelensky today once again called upon Western allies and partners to send more weapons to Ukraine to help fight Russia. Zelensky's appeal comes as the US is set to finalize a massive $2.5 billion military aid package for Ukraine that includes a first shipment of Stryker combat vehicles, sources told CNN. The package is not expected to include tanks or the long-range missiles sought by Kyiv. US officials say the Biden administration also intends to provide $125 million in additional energy support for Ukraine. According to Zelensky, the additional weapons are crucial as Russia is likely to launch another series of drone attacks soon.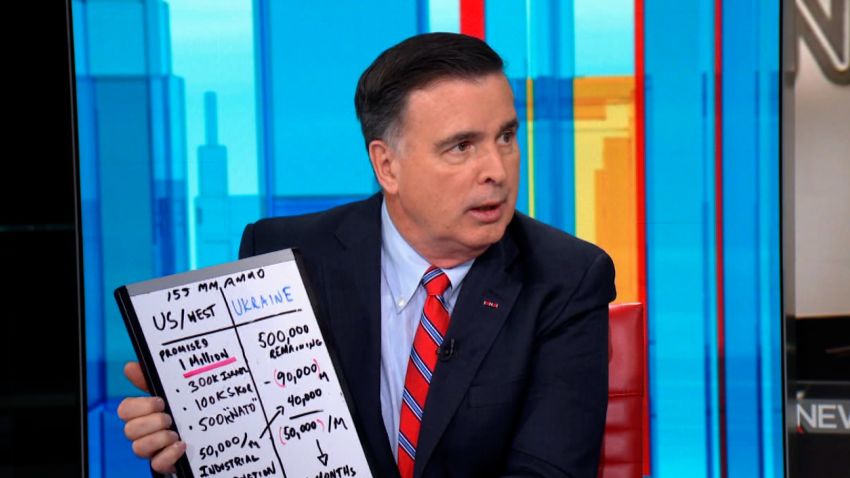 Retired officer breaks down risk in sending artillery rounds to Ukraine
5. Amazon

The Labor Department has accused Amazon of failing to keep warehouse workers safe from workplace hazards at three US facilities. Federal safety regulators have issued hazard letters related to physical injury risks from workers lifting packages after inspecting warehouse facilities in Florida, Illinois and New York. "Each of these inspections found work processes that were designed for speed but not safety," said Doug Park, assistant secretary of the Occupational Safety and Health Administration. This is not the first time the e-commerce giant's labor practices have been under scrutiny. A study published last year by a coalition of labor unions found that the rate of serious injuries in 2021 at Amazon's US warehouses was twice as high as those at other, non-Amazon warehouses. 
HAPPENING LATER

'Rust' shooting announcement expected
A decision on criminal charges over the deadly "Rust" film shooting is set to be announced today, prosecutors say. The 2021 film set shooting resulted in the death of cinematographer Halyna Hutchins after she was struck by a live round of ammunition fired from a prop gun being held by actor Alec Baldwin. He maintains he did not pull the gun's trigger.
BREAKFAST BROWSE

'You guys got a giant great white!': Boy hooks catch of a lifetime
A brave 12-year-old caught a great white shark while on a fishing trip with his family. Watch the video here.
Bidder pays $2.6 million for ticket to watch Ronaldo vs. Messi
Cristiano Ronaldo and Lionel Messi are set to face off today in a highly anticipated match. Apparently, some people are paying millions for tickets.
Breakdancing will debut as a sport at the 2024 Olympics
Five, six, seven, eight! Take a look at the coolest new Olympic sport heading to the Paris games next year. 
New aircraft design from NASA and Boeing could benefit passengers
This plane's design – with thin, elongated wings – could substantially reduce fuel consumption and emissions, according to the agency.
Rare video shows giant sea creature off the coast of Japan
A diver and his wife encountered a huge squid off the western coast of Japan. View the rare footage here.
IN MEMORIAM

Jay Briscoe, a professional wrestler and Ring of Honor (ROH) star, has died. He was 38. "Sadly, Jamin Pugh has passed away. Known to fans as Jay Briscoe, he was a star in ROH for over 20 years, from the first show until today," said Tony Khan, CEO of All Elite Wrestling and owner of ROH. Numerous wrestling sites have reported that Pugh died in a car accident in Delaware on Tuesday.
TODAY'S NUMBER

6
That's how many days British actor Julian Sands has been missing after hiking in the Mt. Baldy, California area. Sands, known for his work in shows like "24" and movies like "A Room with a View" and "Arachnophobia," was identified as a hiker missing last Friday, according to the San Bernardino County Sheriff's Department. Officials are searching for Sands, but crews say they are being challenged as high winds and ice continue to make conditions dangerous.
TODAY'S QUOTE

"Enough is enough!"
– John Krikorian, a parent of a student in the Newport News School District, expressing outrage at the first school board meeting since a 6-year-old allegedly shot his teacher in Virginia. Several parents at the meeting demanded the district superintendent and the entire school board resign. School officials say they are responding to the incident by installing metal detectors at all elementary schools in the city. 
TODAY'S WEATHER

Check your local forecast here>>>
AND FINALLY

Cat cuddles with ducklings
Purr-haps this adorable video of unexpected friends will make you smile. (Click here to view)