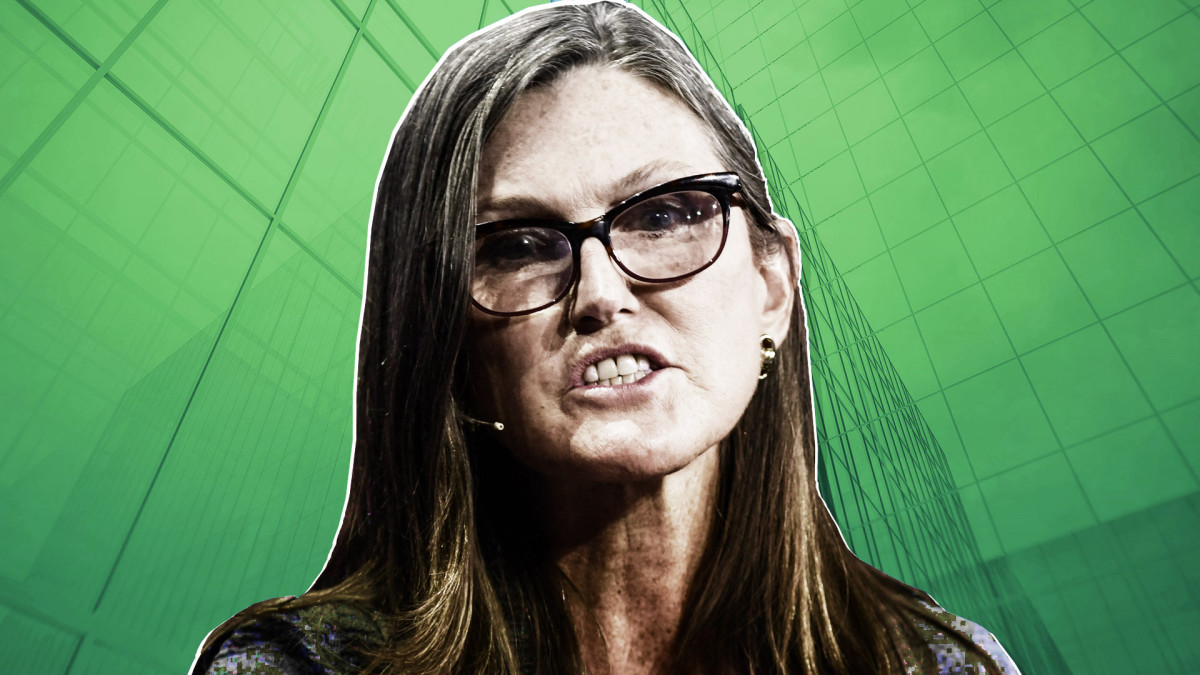 Famed investor Cathie Wood, chief executive of Ark Investment Management, continued her buying onslaught of Tesla  (TSLA) – Get Free Report shares Jan. 17.
That company, of course, is the dominant electric vehicle maker in the U.S., run by controversial entrepreneur Elon Musk.
Ark funds snatched 115,787 shares of Tesla Jan. 17, valued at $15.2 million as of that day's close. This means Wood has absorbed 756,680 Tesla shares this month alone, valued at $99.5 million as of the Jan. 17 close.
Tesla is the No. 3 holding in her flagship Ark Innovation ETF  (ARKK) – Get Free Report, behind No. 1 Exact Sciences and Zoom Video Communications.
Tesla shares have plunged 63% over the last year amid worries about production and demand issues. Investors also aren't too thrilled with Chief Executive Elon Musk's preoccupation with his newly-bought Twitter.
Wood's Returns Tumble
Meanwhile, Wood's performance hasn't exactly overwhelmed the investment world over the past year, as her young technology stocks have slumped. Ark Innovation ETF has slid 55% during that period and 77% from its February 2021 peak.
Wood has defended her strategy by noting that she has a five-year investment horizon. But the five-year annualized return of Ark Innovation was negative 0.13% through Jan. 17, compared with the S&P 500's positive return of 9.24%.
The fund's performance also doesn't come close to Wood's goal for annualized returns of 15% over five-year periods.
Ark Innovation's subpar returns may finally be starting to push investors away. The $6.9 billion fund registered a net investment outflow of $503 million in the past month, according to ETF research firm VettaFi. But it still notched a $1.47 billion inflow over the past year.
What Draws Investors to Wood
You might wonder why so many investors have stuck with Wood. The fact that she had one spectacular year certainly helps. Ark Innovation skyrocketed 153% in 2020.
Also, Wood has become something of a rock star in the investment world, appearing frequently in the media. She explains financial concepts in ways that novice investors can understand.
Wood does have her detractors. Morningstar analyst Robby Greengold issued a scathing critique of Ark Innovation last year.
"ARKK shows few signs of improving its risk management or ability to successfully navigate the challenging territory it explores," he wrote.
Wood, of course, begged to differ. "I do know there are companies like that one [Morningstar] that do not understand what we're doing," she said in an interview with Magnifi Media by Tifin.