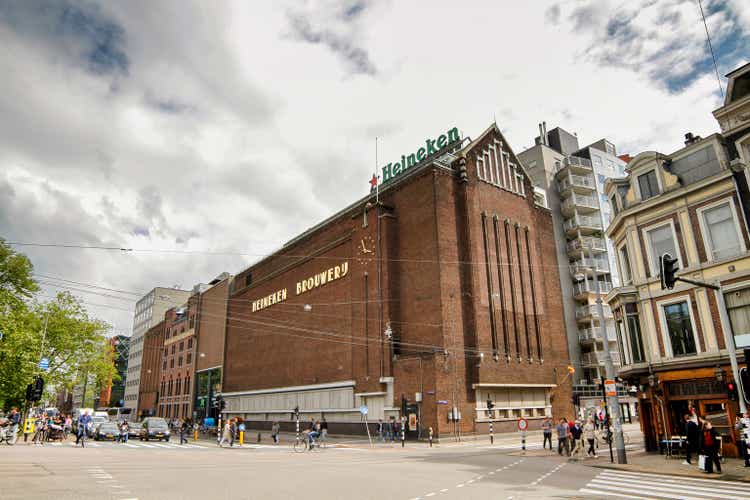 RBC Capital Markets analyst James Edward Jones backed off of a previously bearish rating on Heineken (OTCQX:HEINY) on Thursday.
He explained that while major brewers like Heineken have been ceding share in alcoholic beverages to spirits, a pivot in consumer behavior appears to be emerging. Additionally, he expects management at the likes of AB InBev (BUD) and Heineken (OTCQX:HEINY) to shore up issues that have hampered share price growth in recent years.
"The new(ish) CEOs at AB InBev and Heineken are talking up organic prospects, which we believe will involve investing behind the category," Jones wrote on Thursday. "We expect improved operational performance and for the current discount between the spirits companies and the brewers to narrow/close.
Jones moved his rating on Heineken (OTCQX:HEINY) to Sector Perform from a prior Underperform and assigned the stock a €91 price target. Amsterdam-listed shares of the Dutch brewing giant rose modestly on Thursday.
Read more on UBS' concerns about growth for AB InBev.