Stocks remain under pressure as economic clouds gather.
Netflix gains subscribers but reports big EPS miss.
Google to slash up to 12,000 jobs from its workforce.
The equity market looks set for a brief recovery on Friday, but overall clouds remain on the horizon. Stocks have turned lower and finished Thursday in the red on all main indices. With rising yields, the NASDAQ unsurprisingly was the biggest loser. Energy stocks continued to outperform and XLE and XOP were the top-performing sectors. 
S&P 500 (SPX) news
This morning Netflix (NFLX) is set for a bounce on the back of some strong subscriber growth, while Alphabet (GOOG) is also bouncing as it announces some steep job cuts. Netflix is not as rosy as it seems with high acquisition spend on those subscriber numbers, a new co-CEO, as well as a huge EPS miss. Alphabet, meanwhile, is cutting costs to benefit the bottom line but for the wrong reasons. However, after a tough few days, stocks may attempt to make gains before the weekend.
S&P 500 (SPX) forecast
There is still more downside to go until we hit that traffic zone (yellow box) below 3,850. 3,919 is the short-term pivot, the gap from last week. It was filled on Thursday, and the remaining below keeps the bearish pressure on. Strong resistance at 4,000 from the trendline and 200-day moving average stares traders in the face. Overall, choppy trade is likely with a downside bias.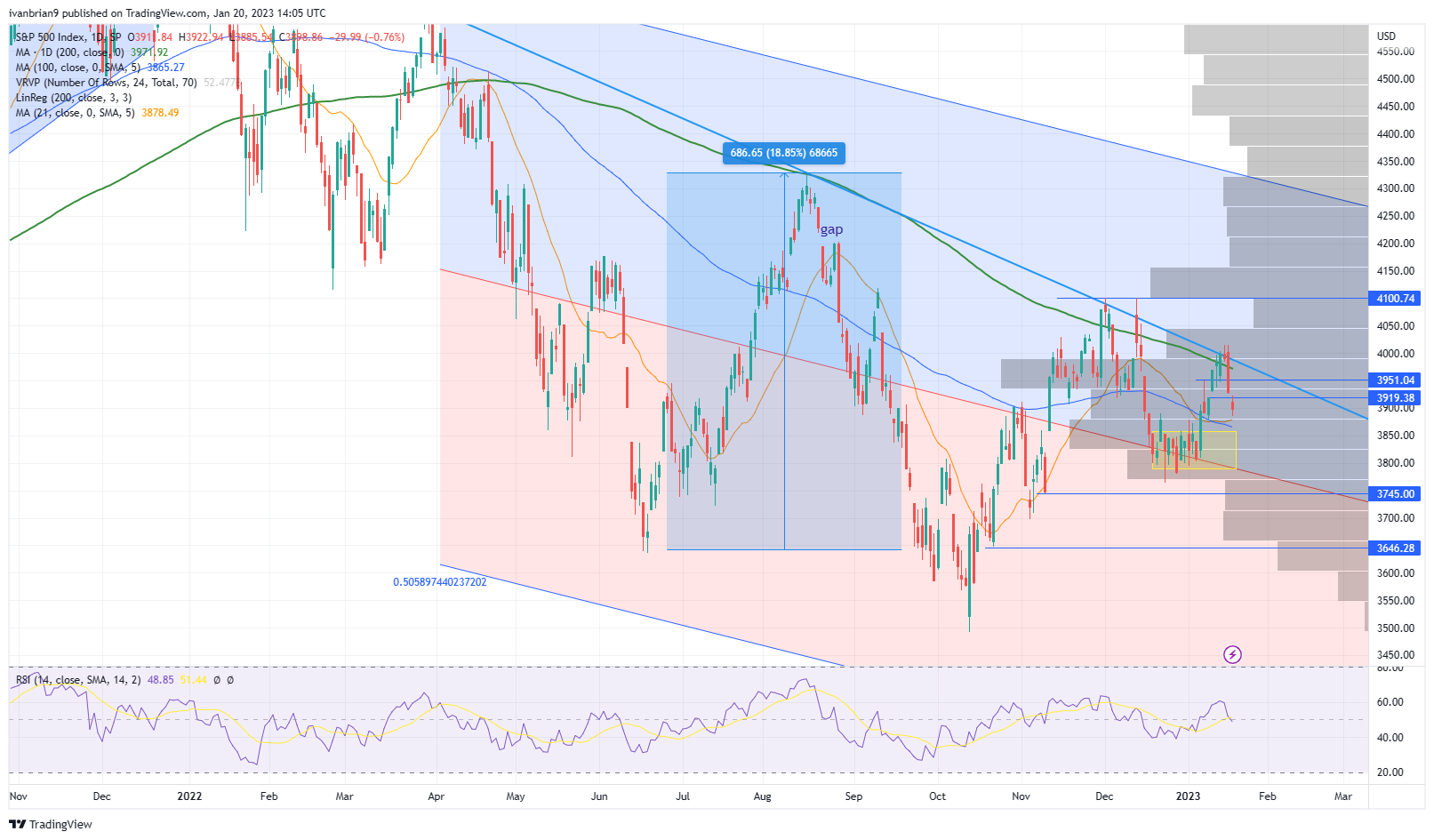 SPX daily chart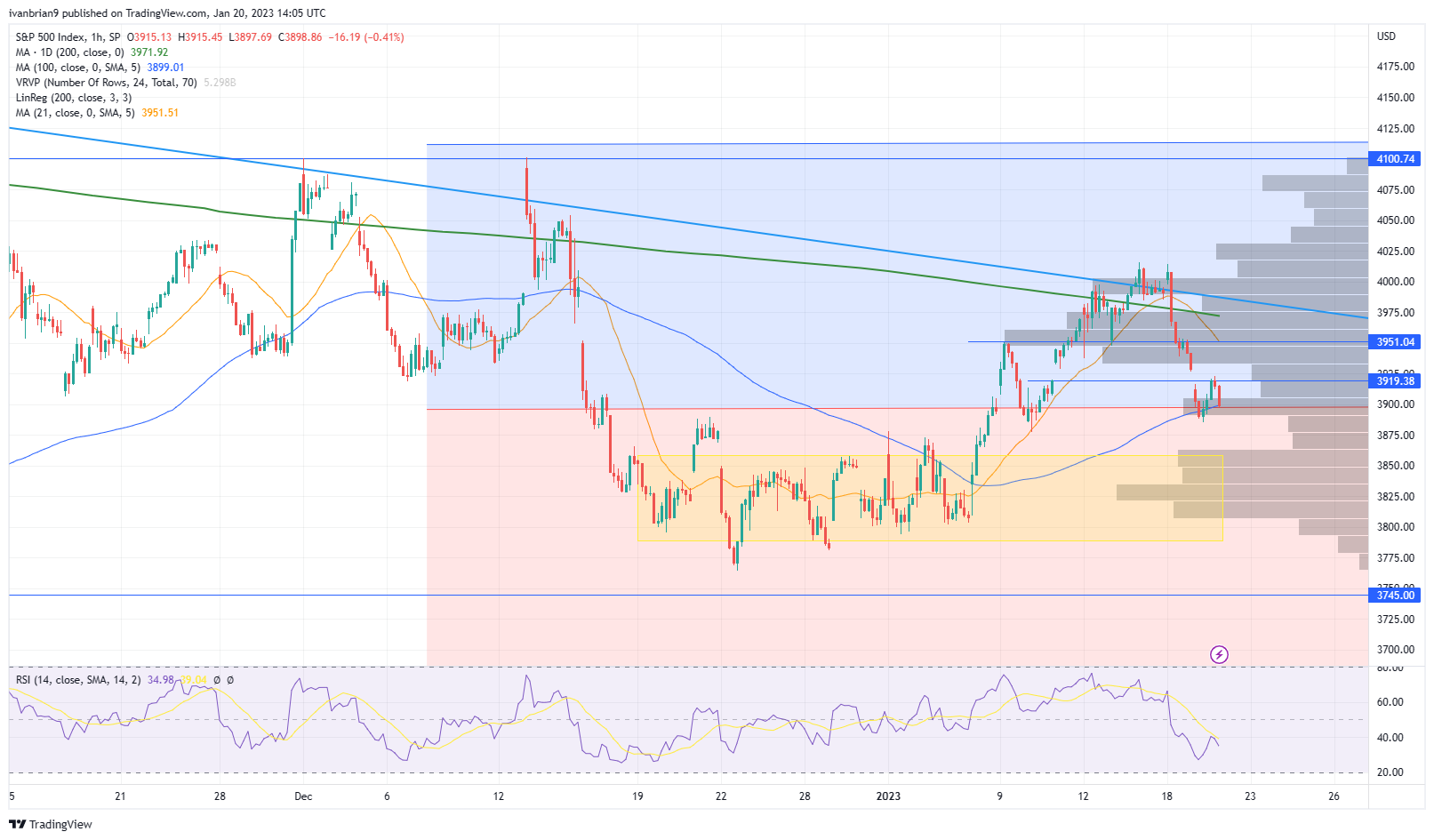 SPX hourly chart