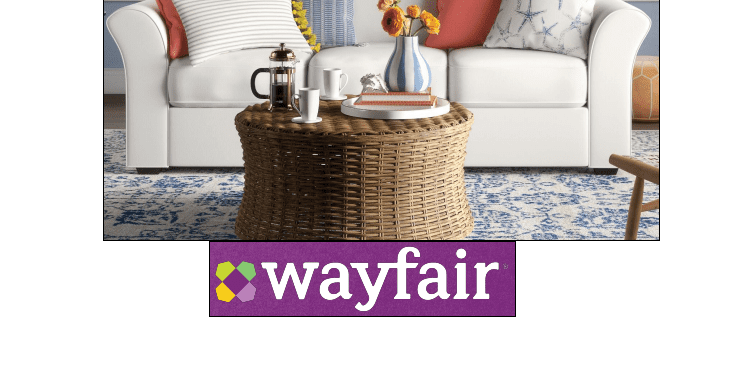 Shares of Wayfair Inc. soared again Monday toward a four-month high, after a longtime bearish analyst flipped to bullish, saying the online home furnishings seller's job cut announcement is a sign of management's "newfound commitment" to cutting costs.
J.P. Morgan's Christopher Horvers double upgraded Wayfair's stock to overweight, after being underweight since April 2020. He boosted his stock price target by 80%, to $63 from $35.
The stock jumped 11.4% in premarket trading, putting them on track trade after the opening bell at the highest price seen since Sept. 12.
On Friday, the stock had rocketed 20.3% after Wayfair said it was laying off 1,750 employees, or about 10% of its workforce, as part of a cost-cutting plan, to join the growing number of companies announcing workforce reductions.
Horvers said despite Friday's surge, he still saw "significant" upside potential for the stock. His target is 35% above Friday's closing price of $46.79.
He wrote in a note to clients that his swing to being bullish is based on "a positive shift in market share trends and management's newfound commitment to controlling expenses/investments, which combined, should cause a significant inflection in earnings revisions from steeply negative over the past two years to positive, on top of still-attractive valuation."
Wayfair is expected to report fiscal fourth-quarter results on or around Feb. 23, with the FactSet consensus suggesting a fifth-straight quarterly loss, and a year-over-year decline in sales for the seventh-straight quarter.
Despite an ebb and flow of demand resulting from the COVID pandemic, Horvers believes Wayfair remains "structurally relevant" in home retailing, as the company is well positioned to capitalize on the longer-term home-retailing industry mix shift to online.
"[W]e believe W remains structurally relevant in the home retailing industry, with a leading online assortment and advantaged supply chain, and we expect it to benefit from the longer term shift of the category online," Horvers wrote. "Thus, we expect investors to come our way in 2023."
The average rating of the 38 analysts surveyed by FactSet is the equivalent of neutral and the average price target is $48.73, which is about 4% above Friday's closing price but about 23% below Horvers' price target.